Foam Party

What is a Foam Party?

We bring our professional foam-making equipment right to your event and fill an area up to 30 x 30 feet and up to 6 feet high with cool, clean, refreshing allergy-free foam.


BIODEGRADABLE

All of our foam machine solutions are completely biodegradable, keeping the surrounding environment free from harm and eliminating the need for clean-up.

HYPO-ALLERGENIC

Even guests with sensitive skin and allergies can have a blast at your foam party, thanks to the hypo-allergenic formulations of our foam machine solutions.

NON-STAINING AND SCENT FREE

Forget worrying about permanent stains and lasting damage, because our solutions are all non-staining. Plus, the unscented solutions won't create a powerful odor or irritate allergies.
1 Hour Glow Foam Party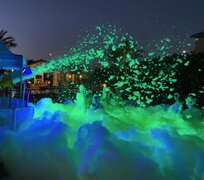 2 Hour Glow Foam Party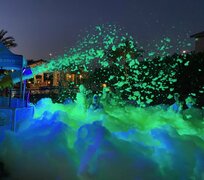 1 Hour Foam Party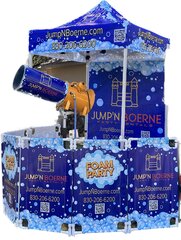 2 Hour Foam Party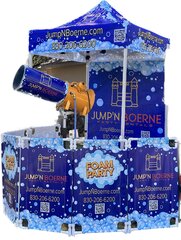 Need it for over 2 hours, call us for special bulk pricing. (830) 206-6200