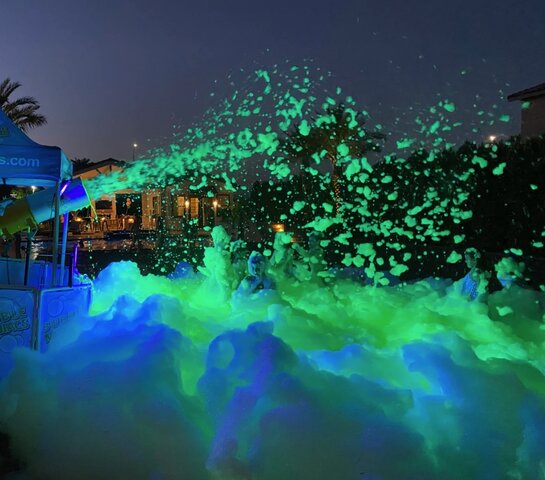 Description
EVERY GLOW PARTY INCLUDES:
** Glow-in-the-dark foam is the perfect addition to any nighttime event It's the same great foam party with an added twist that is sure to get everyone talking about your event​​​​​.​​
** Pro Grade Super Foam Cannon that creates a giant mountain of clean, refreshing foam in minutes.
** A professional operator for the time of your event so you can relax and enjoy the party.
** Fun kid-friendly tunes on our music system to get your party rocking** 60 minutes of Non-stop fun guaranteed!
** 50 Glow necklaces
** DJ Lights
LET'S PARTY!!